"Mietras los amantes rien y la música suena, yo me tropiezo y oculto mi dolor. Las luces alumbran, la luna se fué. Creo que pasé el punto sin retorno."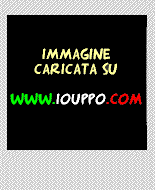 Qué canción más hermosa. Y triste.
Me encanta
, siempre me gusto. Es la típica canción que escuchas una tarde de lluvia mientras tomas unos mates. Hoy, por ejemplo, fuí a la casa de Sofi, y me tuve que tomar dos colectivos, y llovia increiblemente. Me encanta caminar abajo de la lluvia. No sé por que no fuí caminando. Bueno, pero hoy por ejemplo, daba para escuchar este tema.
I walk the streets of love, and they're full of tears.
♪